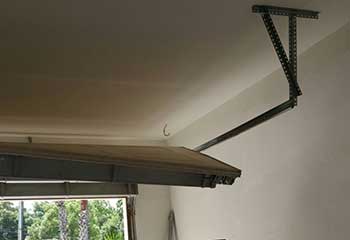 Track Replacement
Customer Issue: Moisture got into Mr. White's tracks, and was allowed to remain there until it caused warping. The left track weakened and bent to the cracking point.
Our Solution: First we had to clear the garage to make room to work. The door could still open, so the customer brought his car outside to make room. We then disconnected the door, lifted it out of the tracks, and put it aside. We unscrewed the old tracks, screwed in the replacements, and added some extra insulation and oiling before replacing the door for testing.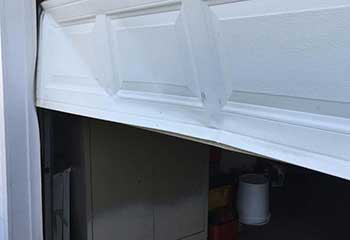 Panel Replacement
Customer Issue: A hidden defect in Mr. Chun's door caught up with him, and a row of panels twisted out of alignment.
Our Solution: We raised the door out of its tracks, and set it down to give ourselves room to work. We unscrewed each of the small panels and the defective hinges, and put in a new set we ordered from the manufacturer. Said manufacturer also, as per warranty, paid our service fee.
Augustus Chun
- Barton Creek