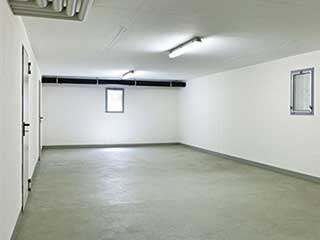 While you don't really notice them often, the garage door springs should be something you think about every now and then. Why? Because broken garage door springs can give you a major problem, and have the potential to cause injuries and damage to property. When they work well, you pay them no attention, but when they break, suddenly you realize maybe it would've been wise to check on the springs every so often. But in either case, you can get broken springs replaced by Garage Door Repair Austin technicians in your local area. With our quick solutions, you won't have to wait a moment longer than necessary.
Broken Springs on Your Austin Garage Door
While it may not seem like a big problem initially, if you try to lift the door you'll probably find that it is. In fact, we recommend that you don't lift the door. You see, a garage door with broken springs is dangerous to use. The weight of the panels, which the springs normally support, is now relying on the cables and opener. This can cause something else to break all of a sudden. Not to mention, you can end up hurt as a result as well. Replacing broken garage door springs is not some trivial task either. It demands a comprehensive understanding of the mechanism, and experience in repairing garage door springs, torsion, and extension types. It's best to use professional repairmen when your Austin garage door's springs break. That way you can ensure it's carried out safely.
Have Broken Garage Door Springs Replaced Quickly
We understand how frustrating and inconvenient it is to have a garage door with a broken spring create a sudden obstacle in your planned day. These sorts of unexpected problems tend to occur when you're in a hurry to go somewhere. As if they're devoted apostles of Murphy's law. And that's why Garage Door Repair Austin gives you professional assistance daily with broken spring replacement needs. Use the experience and skill of our expert technicians to get problems solved ASAP and at a bargain too!