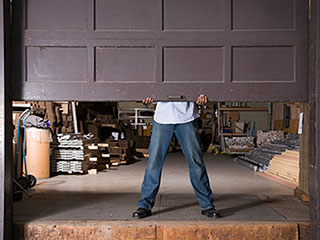 Tackling the Smaller Problems
Not every problem with garage doors has to be a crippling inconvenience, which is why Garage Door Repair Austin provides minor repairs to fix smaller issues before they develop into bigger ones. Your garage door may be working perfectly now, but wear and tear are already taking their toll, requiring small alterations to ensure its ongoing efficiency. Our dedication to maintaining your garage door will have us inspecting each aspect of your door, pinpointing all components that may be in need of inexpensive adjustments and repairs. It's always better to tackle these problems earlier rather than later, and we will see to it that your garage door remains in prime working condition.
Performing Safety Tests
Garage doors are (usually) the largest moving object in any home, making it integral to the safety of you and those around you that your garage is operating without any types of complications. We offer tests that help to identify problems before they occur, helping you avoid costly and common repairs that many others fall victim to. They are simple and straight-to-the-point, far from time-consuming, and ultimately offer huge benefits in the long-run. Early identification is essential, so get in touch with our team of experts who can offer thorough inspections that not only maintain the ongoing security of your garage, but also protect your home and family.
Replacing Worn-Out Parts
Every aspect of your garage will eventually reach the end of its life expectancy, but before these components break completely and cause stressful issues it's a good idea to call a trained expert in. We inspect every mechanism and gear that contributes to the smooth operation of your garage door, providing a quick fix by replacing those components that either updating or are reaching the final stages of their life. Damaged parts weaken the structure and integrity of the door, making this garage door maintenance essential for preventing your door from becoming vulnerable to serious complication. Early prevention makes all the difference.
Consistent High Quality Service
No matter how insignificant the problem seems, our professionals are available to give you peace of mind and ensure your garage door is functioning properly.
Our team genuinely cares about your ongoing wellbeing, so get in touch with the experts at Garage Door Repair Austin for the best garage door maintenance available.
But wait, there's more! We also offer:
Torsion & Extension Springs Adjustment
Liftmaster Garage Door Openers
Galvanized Torsion Spring Replacement
Roll Up Garage Door Services