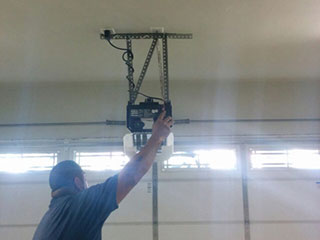 Why Use a Chain Drive Opener
Chain drives have been used and manufactured for garage door opener systems for longer than any other style. This makes them widely available and can be favored for their robust nature and reliability over long periods of time.
Common Malfunctions
Like any other kind of metal chain, a garage door chain drive can rust, weaken and eventually snap under pressure. When this happens, it is likely just a single or couple of links in the chain that need replacing to have the chain and system back to good working order.
Professional Opener Repair
Our company offers expert garage door repair and part replacement. If the drive on your garage door opener is faulty or completely broken, we have the expertise to fix any broken parts and fit replacements perfectly. Contact us today for a quote or for more advice regarding your garage door issue from one of our specialist technicians.