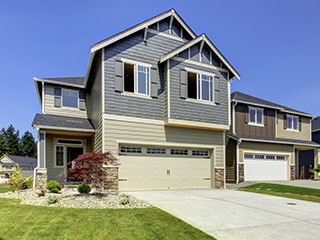 Why Wooden Garage Doors Are So Popular
Wooden garage doors are popular because they offer mainly aesthetic character. With wood comes a certain warm and natural feel. It is also possible to decorate wood in a wide variety of ways. It can be painted, varnished and nailed into. This makes it one of the most ideal material for those that want a garage door that can be highly customized.
Problems with Wood
The main issue with wood is that it can require high levels of maintenance to be kept in pristine shape. Wood absorbs moisture and expands or contracts due to changes in weather. Exposed wood that does not have sufficient protective layers will likely degrade rapidly.
Expert Garage Door Company
If you would like your new wooden garage door installed perfectly or serviced to a professional standard, call us today for a quote or to arrange a callout by one of our highly experienced garage door technicians.
Back to Garage Door Repair Services